Welcome to Hayat Carpet Cleaning
The Best Carpet Cleaning in Hong Kong
At Hayat Carpet Cleaning, we take pride in sourcing the most exquisite and top-quality rugs and carpets from Central Asia, Pakistan, and Afghanistan. Our commitment to delivering exceptional services has made us a renowned name for Carpet Cleaning, Carpet Repairing, and Carpet Restoration in Hong Kong since 1979.
Top Rated Carpet Cleaning Company
Our expert team of skilled technicians is equipped to handle various types of carpet damages, including reweaving, repairs, fixing, mothproofing, fire damage, flood damage, pet stain, odour removal, scotchgard, asthma relief, allergy, padding, and more.
Free Pickup & Delivery
To make it convenient for our clients, we offer a free pickup and drop-off service, ensuring that your rug is delivered to our service center without any hassle. We understand the value of your time and ensure that our services are delivered promptly and efficiently.
100% Customer Satisfaction
Trust us to provide exceptional Carpet Cleaning, Carpet Repairing, and Carpet Restoration services in Hong Kong, and experience the difference that quality service can make for your carpets and rugs.
GET A FREE QUOTE
Our rates start from HK$10 to HK$30 per sq. ft., which depends on the carpet's condition, material, and color sensitivity. We strive to keep our prices competitive and close to cost.
.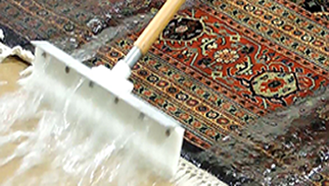 CARPET CLEANING
If you want to rid your rugs of all stains, allergens, sand, dust and any other impurity, get it cleaned from us to make it just as beautiful as it was when you bought it. The practices we make use of..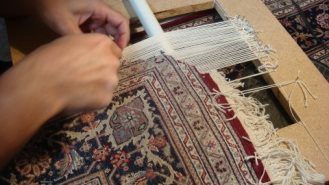 CARPET REPAIRING
It is important that you get your antique or oriental rug repaired on time by our carpet repairing team because that is crucial in preserving its high quality and true worth.
COLOR RESTORATION
It is important that the rug you buy is in sync with the shades of colours and lighting of the room you're buying the carpet for. Our experts can bring carpet to it's original color.
Free Consultancy
If your carpet does not look as good as you would like but you can not tell where the problem lies, we are always available to offer our expert advice to identify what needs to be done to restore your carpet's condition to as good as it was on the day you bought it, or even better!
35 Years Experience
We have been in the business for as long as 35 years. Our experience has perfected our skills and we offer nothing less than the best repairing and cleaning services to you. Our Experts Technical teams have all required up to dated skills and expertise for Carpet Cleaning, Carpet Repairing and Color Restoration.
Reputable Company
We have developed an excellent reputation through providing remarkable services in Hong Kong since 1989 that can match and outdo all of our competitors in cleaning and repairing services
Free Pick Up & Delivery
If you do not have the time to pick up or drop your rug to our service center, we provide this service to you free of cost right to and from your doorstep. Our customer's satisfaction and happiness is of the utmost importance to you as we aim to build long-lasting relationships with them.
Skilled Labour Force
The services we provide include rug reweaving, repairs, fixing, mothproofing, fire damage, flood damage, pet stain, odour removal, scotchgard, asthma relief, allergy, padding etc. We make sure that our employees are competent and have the relevant skillset required fot this job to make sure that your carpet is in good hands.
Cleaning Service Reviewed in HK
Hayat Carpet Cleaning is reviewed in 6 Best Carpet Cleaning Services in Hong Kong and rated as one of the best carpet cleaning services in Hong Kong.
31May2023